Buffalo Bills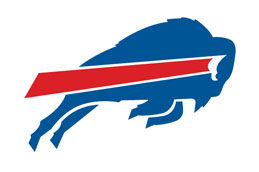 View Website
Buffalo Bills player Jordan Poyer is the latest to slam New York taxes and says he'd 'love to go to a state that doesn't take half my money'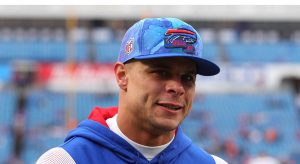 Buffalo Bills safety Jordan Poyer has spent the past six years with the Bills, but is on the verge of becoming a free agent—and says he "would love to go to a state that doesn't take half my money."
"It's crazy to me how taxes work," he explained on his podcast. "Some people will say, 'Oh, you're already making X amount of money where taxes even,' no, taxes play a big part in all of our lives."
Poyer isn't the only football player to complain about New York State taxes recently.
When Tyreek Hill left the Kansas City Chiefs and signed with the Miami Dolphins last year, it turned some heads. The deal made the three-time All-Pro the league's highest paid receiver, with a four-year, $120 million contract.
But beyond the deal itself, there was bonus money for Hill. The New York Jets were interested in Hill as well as the Dolphins. But the player revealed that moving to New York would have come with $3.2 million in taxes this year.
"It was very close to happening," Hill said about the Jets last year "Just those state taxes, man. I had to make a grownup decision."
By playing in Florida, he didn't have to worry about state and local taxes. And that's putting nearly $3 million additional dollars in his pocket each year, calculates Jared Walczak, vice president of state projects at the Tax Foundation.
It's not just athletes who are looking for refuge from tax bills. Wealthy Americans are migrating to Florida at a rate that's quadruple that of other states. Other popular destinations with no state income tax include Texas (a distant second in the migration list), Tennessee, and Nevada.
That's not lost on other states. At least 27 states that do charge taxes are considering cuts this year, while others including Kansas, Michigan, Minnesota, Vermont, and Wisconsin, are debating exempting some retirement income from being taxed.
New York Jets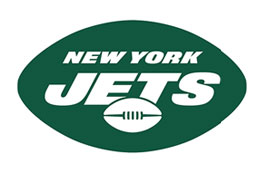 View Website
New York Giants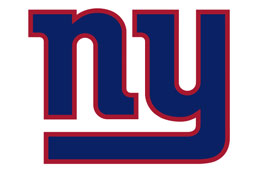 View Website