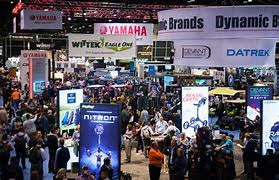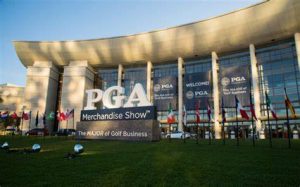 The 2023 Golf Expo in Orlando Florida
By Mike Cutino, Rita Davidson, and Denise Strum
If you're a Golfer this is one event you must attend. That is the PGA GOLF EXPO that is in Orlando and Las Vegas. For upcoming dates go to www.PGAGOLFEXPO.COM. All your questions about golf can be answered at this event. You personally meet the Pros from the men's and ladies' LPGA circuits. There were over 600 golf vendors' exhibits. If you want to learn what's wrong with your golf swing or game, you can enroll in one of their education sessions or attend the golf forums. Want to try out the new products, Irons, drivers, Putters, or new clubs coming out? You must attend their DEMO DAY where you can try out the new clubs of your choice. If you're looking for that special deal on a golf product, you just might find it at the PGA GOLF EXPO. This event is great for incoming students and all types of golfers. In Golf, you never stop learning and spending. I learned one thing from this show Golfers will buy almost anything to decrease their score. From special golf tees like the DRIVETEE.COM to the fasters long-range golf ball in the universe. There is not a category in golf that is not covered at the PGA GOLF EXPO. There is a section on NEW golf inventors for new products coming into the golf industry. If you own a Golf Course everything you want to know from setting it up to what you need to make it easier for the Golfer. I made my first mistake by taking two of my female editors to the fashion section of the show. Totally outstanding, the colors, materials now used on the golf course, patterns, and the sexy golf clothes. Don't believe me just look at the outfits they are wearing. It's a fashion show on the golf course. Walking threw the show, which can take you from 2-3 days, there was premium golf apparel that you must see. Golf has become a fashion statement on the course, and to see the newest in fashion will blow your mind. The new company that stood out was a company called "Danini" www.mydanini.com. They specialize in men's golf shirts and will have a female line next year, according to their owner Jacky Ramchandani. If you're a Golfer male or female this is one show you don't want to miss. Go online and read about the upcoming golf expos.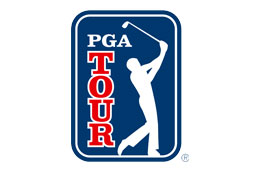 PGATOUR.COM – Official Home of Golf and the FedExCup Website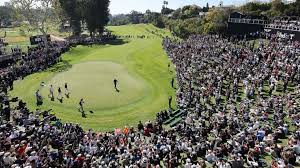 Comparing Rahm and Rory, the planet's two hottest players, before they play in Phoenix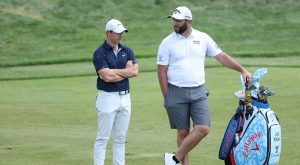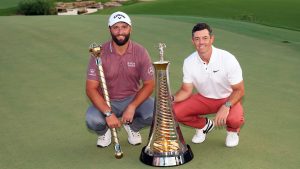 Long ago solidified as the biggest party in golf, the on-course stakes of the WM Phoenix Open finally match the celebration surrounding it.
This week, 18 of the top-20 players in the Official World Golf Ranking are in the field at TPC Scottsdale. The last time that any official tournament worldwide – that wasn't a major championship, THE PLAYERS, a WGC or a FedExCup Playoff event – had that many of the top-20 all competing was the 2007 Wells Fargo Championship. It's a far cry from the field strength of years past: just nine years ago, only four of the top-20 players in the OWGR teed it up at this event.
But as one of the PGA TOUR's designated events in 2023, that's all changed. Headlining the list of superstars are the two hottest players in the sport: Rory McIlroy and Jon Rahm. The European duo has combined for nine wins and 32 top-10 finishes worldwide since the beginning of last year. This is just McIlroy's second career trip to the WM Phoenix Open, while the Arizona State product Rahm has made seven previous appearances, finishing T16 or better on each occasion.
Let's take a look at both players' excellent form as they prepare for their first big head-to-head tilt of the year.
McIlroy won his only start of 2023 to date, the Hero Dubai Desert Classic on the DP World Tour. Despite all his past success, it actually marked the first time in Rory's career that he won his first start of a calendar year. Meanwhile, Rahm picked up a pair of PGA TOUR titles in January, the Sentry Tournament of Champions and The American Express.
Going back to the late stages of 2022, the pair has had near-mirroring excellent on-course results. Over his last eight worldwide tournaments, McIlroy has won three, finished in the top-10 each time, and recorded an average finish of 3.1. Rahm has won four of his last eight – with the same number of top-10 finishes and identical average result (3.1).
Strokes Gained Ranks on PGA TOUR (since beginning of 2021)
Category
McIlroy
Rahm
Wins
3
4
Top 10s
8
8
Average finish
3.1
3.1
Average strength of field*
199
200
Scoring average
67.5
67.3
*Strength of field rating via Official World Golf Ranking
Judging equal sample sizes for each player, they have been in the same tournament field during this time on three occasions. Their finishes? Each have a first, second and fourth – McIlroy taking THE CJ CUP, Rahm taking the DP World Tour Championship. Rahm narrowly takes McIlroy in scoring average (by two-tenths of a stroke), as well as having an average strength of field number just slightly higher than Rory's.
Rahm and McIlroy have assembled two of the most complete statistical resumes on the PGA TOUR in recent seasons. Since the beginning of 2021, McIlroy is ranked second on the PGA TOUR in both Strokes Gained: Tee-to-Green per round and Strokes Gained: Total. The only player with superior numbers than him in that span? Jon Rahm. Strokes Gained: Ball Striking is a stat that incorporates performance off the tee and approaching the green. Rahm is second on TOUR in that metric since 2021 started, while McIlroy ranks fourth.
Strokes Gained Ranks on PGA TOUR (since beginning of 2021)
| | | |
| --- | --- | --- |
| Category | McIlroy | Rahm |
| Total | 2nd | 1st |
| Tee-to-Green | 2nd | 1st |
| Off-the-Tee | 6th | 1st |
| Ball Striking | 4th | 2nd |
| Putting | 23rd | 34th |
Since 2010, winners at the WM Phoenix Open have gained 65.4 percent of their strokes against the field with ball striking. Among all courses regularly played on TOUR in that span, that's the highest such rate of any single venue. Performance with driver is especially valuable here, with 29.2 percent of winners' strokes gained coming off the tee in that span – also the most of any course. Players who win the WM Phoenix Open the last 13 years have had an average Strokes Gained: Off-the-Tee ranking of 10.2 for the tournament – significantly lower than the TOUR average in that same span (18.4).
Rahm's game travels anywhere, but his elite driving may further explain some of his gaudy statistics at this venue in his career. Since making his debut here as an amateur in 2015, Rahm ranks second among all players in cumulative score to par, at 80 under. He's also fourth in that span in Strokes Gained: Ball Striking per round and sixth in Strokes Gained: Total per round.
Additional numbers and storylines
Two weeks ago, Rahm teed it up at Torrey Pines seeking his third PGA TOUR win in as many starts. It may not seem like it, because the tournaments are stretched across a large period – but McIlroy is technically in the same boat this week. Rory won his previous two official PGA TOUR events, the TOUR Championship and THE CJ CUP in SC. McIlroy is one of just five men since 1997 to win three consecutive starts on the PGA TOUR, having done so in 2014 when he won The Open Championship, WGC-Bridgestone Invitational and PGA Championship in succession.
Meanwhile, finishing ahead of Jon Rahm is becoming a rare feat in recent months. In his last eight tournaments around the world, there have been a combined 763 opposing players in those fields. A mere 17 – just 2.2 percent of competitors – have topped Rahm during that stretch. Rahm is currently enjoying a staggering statistical double-dip, leading the TOUR this season in both Strokes Gained: Off-the-Tee per round (+1.04) and greens in regulation percentage (79.2%). It's been 18 years since a player finished the season leading the TOUR in both of those statistics.
The European Ryder Cup team last fielded a group with both the world's No. 1 and No. 2 players back in 1991, when Ian Woosnam and Jose Maria Olazabal topped the ranking. Less than eight months from Rome, the European team is looking like it may match that past impressive top of the lineup.
Written by Justin Ray Justin Ray (@JustinRayGolf) / Twitter

PGA Show View Website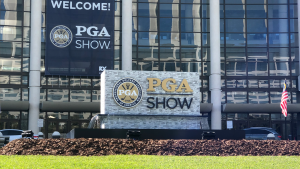 Thank you for your interest in attending the PGA Show. Please click link for information about when registration becomes available for the 2024 PGA Show. REGISTRATION INQUIRY (pgashow.com)
If you are an exhibitor or are interested in booking a booth, please fill out the link here Exhibitor Prospectus (pgashow.com)